Hello!
This time, I will introduce the popular bread in Kyoto.
The name of the bread is "CARNET". This bread is popular among Kyoto people.
It is sold at a well-established bakery in Kyoto "SIZUYA". It is a bakery chain in Kyoto City, and is available in some stations too.
It's easy to go shopping because there are lot of shops.
Carnet is popular, so some supermarkets sell it.
PEPPER CARNET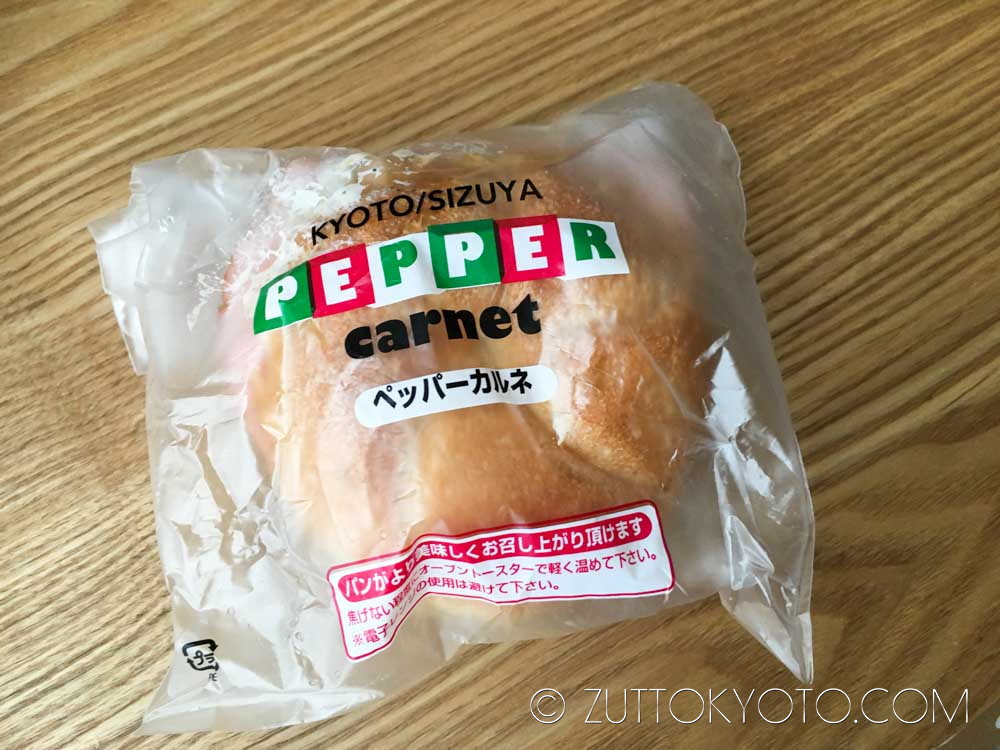 It is soft and light German French bread with
the shop's original margarine is spread on raw onion and ham, and black pepper is effective.
It is a little spicy and delicious.
If you have a toaster, you can enjoy it even more if you lightly warm it up!
There are currently 3 types of carnet available.
Kyo Carune is the normal Carune.
3 flavor of Carnet
Kyo Carnet: ¥200 (tax included)
Pepper Carnet ¥210 (tax included)
Cheese Carnet ¥230 (tax included)
I have eaten all of them, they are all really delicious, so I recommend them!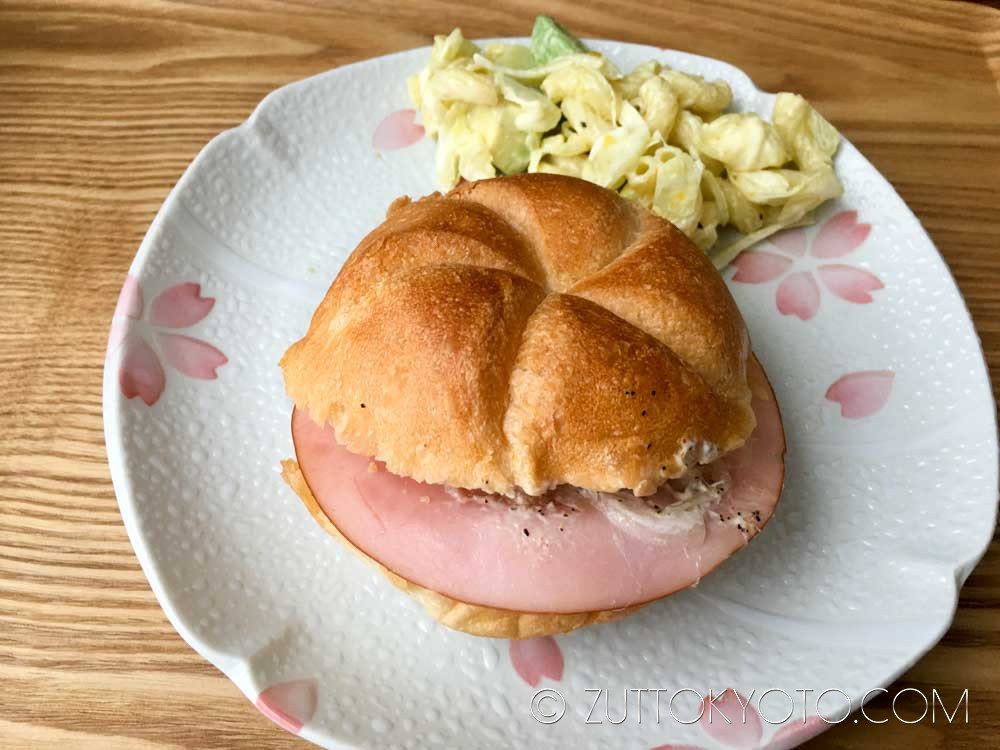 My lunch today will be homemade macaroni salad and carnet.
There is also a SIZUYA store with an eat-in area, so it is perfect for a break from sightseeing.
Why don't you try it when you come to Kyoto?